Our classic, golden Amstel Beer, with its very distinctive and mildly bitter taste, has over the years become well known beyond the borders of its native country.
Birra Moretti is a quality beer made in the traditional way. It is the result of a production process that has remained almost unchanged since 1859.
Distinctive and long on refreshment. Solid gold in colour, remarkably aromatic, hints of fresh citrus, distinctive light malt and fresh floral flavours, refreshing zesty citric hop, for a mouth-watering finish.
Guinness is an Irish dry stout that originated in the brewery of Arthur Guinness at St. James's Gate, Dublin. Guinness is one of the most successful beer brands worldwide.
Brewing beer is a 100% natural process. Heineken beer is made from the purest ingredients.
John Smiths Extra Smooth (3.6%)
John Smith's Extra Smooth was launched in 1993 and is now the nation's number 1 ale.
Bulmers Original Cider at 4.5% ABV offers a fantastic combination of softer culinary apples and sharper bittersweet apples, providing a cider rich in depth and character.
Bulmers Crushed Red Berries & Lime (4%)
Old Mout Cider Kiwi & Lime (4.0%)
The ingenious pairing of aromatic kiwi and zingy lime. Mixed with cider, these natural partners create a unique combination.
Old Mout Cider Passionfruit & Apple (4.0%)
The meeting of luscious passionfruit and crisp apples, blended to remind you of balmy, far-flung places
Old Mout Cider Summer Berries (4.0%)
This tasty tipple occurred when our crisp apples met their match with a bunch of ripe summer berries
Old Mout Pomegranate & Strawberry (4%)
This clever concoction mixes ripe strawberry and tart pomegranate for a taste to keep you on your toes.
Strongbow gets its distinctive flavour and cut-through refreshment through the unique blends of bittersweet British cider apples from our Herefordshire orchards.
Strongbow Dark Fruit (4.0%)
Crisp Strongbow cut with a blend of dark fruit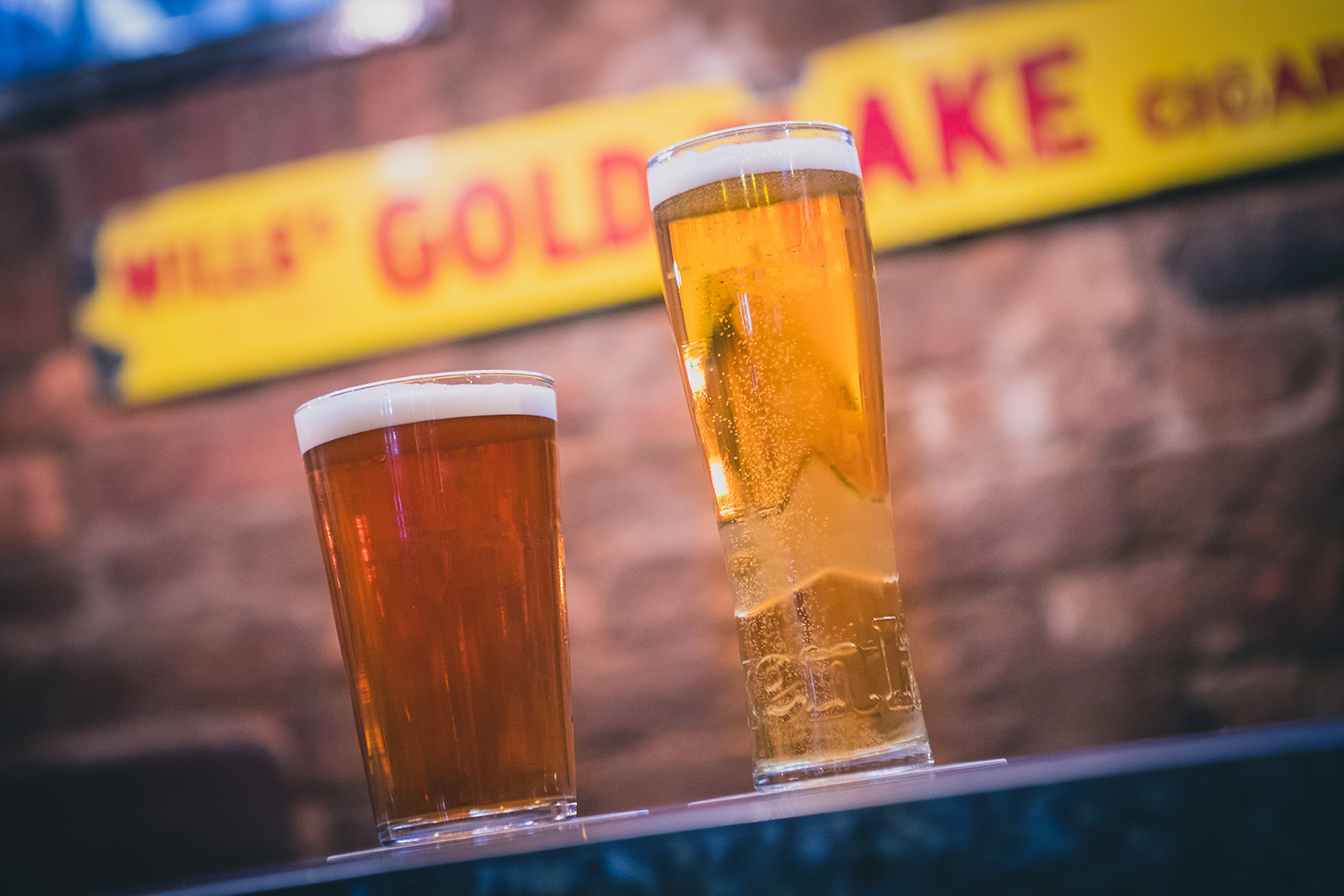 Drinks
Try our comprehensive range of beers, ciders and spirits.
Address
Bird I'th Hand, Flixton Road, Urmston, Greater Manchester, M41 5DN